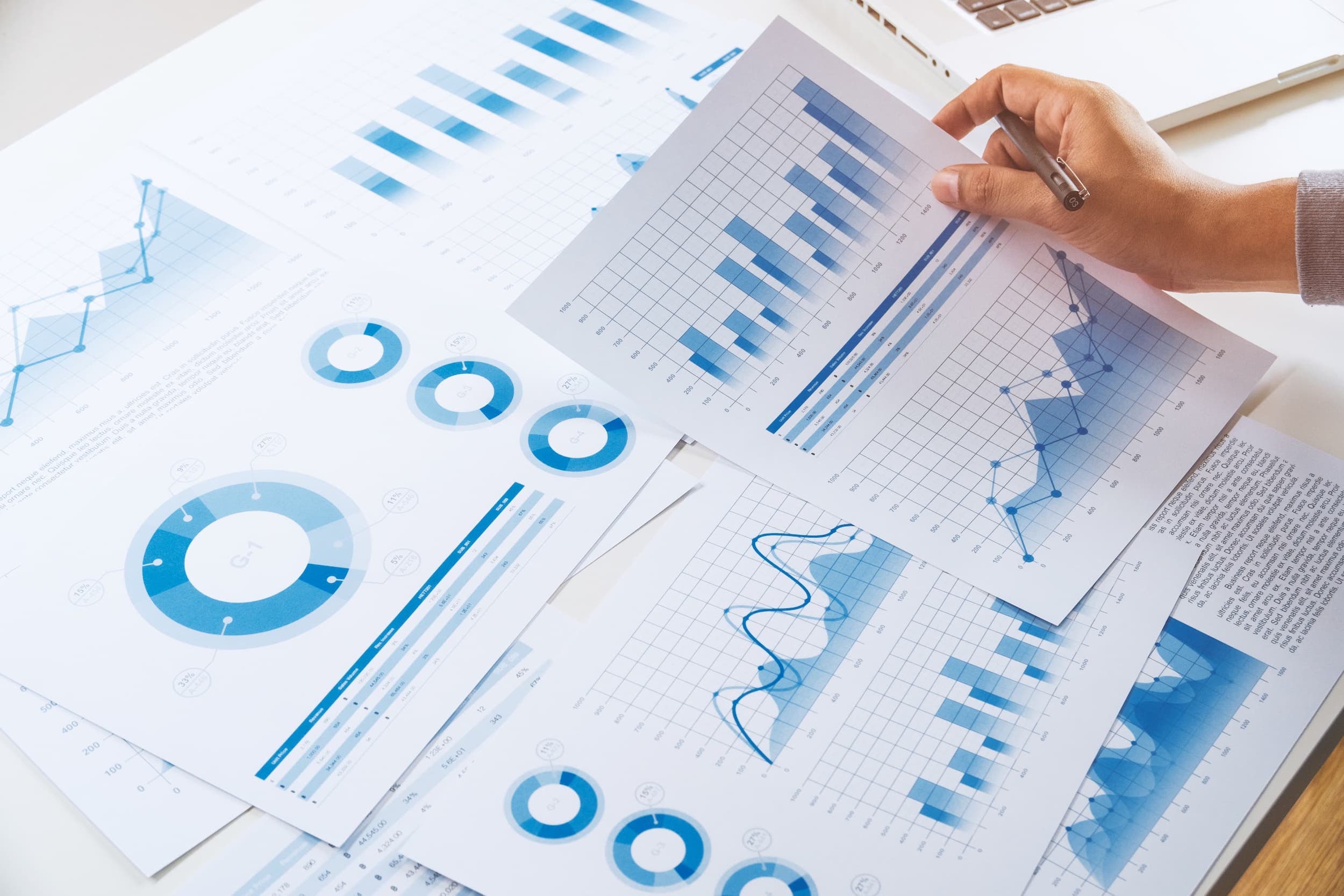 Analytics
Partner of your data.
Harness the power of your data.
Through data analysis services and solutions, Avalande aggregates and analyzes various types of data from several sources internal and external to your activities. This data processing provides an invaluable advantage in the current economic context where the quantities of data are increasingly high and represent a capital source of information. We therefore enable organizations to better exploit internal and external data resources through the implementation of several types of projects and programs.
We collect, organize, analyze and describe the key data of your business. We offer many data analytics services and solutions for various types of need and industries.
Our Specialties
Setting up and conducting data collection activities for multiple channels such as forms, phone calls, focus groups; websites etc.
Development of data governance standards and policies to ensure availability, integration, quality, security, proper use of data, etc.
Design a data architecture to govern how data is captured, integrated, stored, analyzed, and used.
Consolidate data from disparate data sources with extract, transform, load (ETL) or extract, load, transform (ELT) processes and data virtualization.
Data cleaning activities, data enrichment and regular data quality assurance.
Design, implement and support storage solutions for datasets of varying scale and format.
Design and implement data intelligence and analytics infrastructure to ensure maximum value from data.
Implement data security practices and regular BI and DWH risk assessment to prevent unauthorized access to data and inappropriate use of data.
Data migration and backup
Move your data from one system to another for assured efficiency and security through preliminary data assessment, automated data migration, and data completeness assessment.
Business Process Services
Track a business's income, expenses and profitability.
Profitability analysis and management of financial performance.
Budget planning, formulation of long-term business plans.
Financial risk forecasting and management.
Customer behavior analysis and predictive modeling.
Customer segmentation for tailored marketing campaigns.
Identification of up-sell offers to extend the customer relationship.
Predicting customer churn and managing customer churn risk.
Analysis of customer satisfaction.
Monitoring and analyzing the performance of employees and teams.
Analysis of employee experience and satisfaction.
Optimization and management of the employee retention strategy.
Analysis and optimization of the employee hiring strategy.
Labor cost analysis.
Price analysis to design pricing strategies.
Identify and forecast sales trends.
Performing product performance analysis.
Track customer interactions with a product to identify pain points leading to abandonment.
Achievement of competitive benchmarks.
Analysis and optimization of the overall efficiency of the equipment.
Optimization of the quality of manufacturing processes.
Equipment maintenance planning.
Forecasting and optimization of resource consumption.
Analysis of production losses.
Sales and product analysis
Service Delivery
We help you launch a comprehensive data management program through the following steps:
Definition of data management objectives.
Assess the maturity level of your data management.
Development of data governance policies and standards.
Design the architecture and select software for one or more technical solutions.
Develop and stabilize a technology solution for each element of the data management program.
Launch of the technological solution(s).
Pricing model
Time and material, time and material with a cap - you are billed at the end of the month based on the hours or efforts per month.
Data Management as a Service is a paid cloud service that provides various advantages:
Out-of-the-box data management infrastructure provided and managed by ScienceSoft.
Automated data backup to protect your data assets.
Easy and secure data access.
Reduced data management infrastructure costs.
Pricing model
Pricing model: Monthly subscription fee - you pay a fixed price based on a variety of factors (data volume, number of data sources, data architecture complexity, data quality requirements, etc.).